I had no idea what to make for dinner
on Monday
. I wanted something light, fresh, and tasty! We were running low on groceries and I didn't feel like going to the grocery store. I took out the frozen chicken breast and grabbed a couple sweet potatoes. I saw the bag of lettuce in the back of the fridge and I decided to use that up as well.
A couple weeks ago, I made
bourbon chicken drummies
and they were delicious! I used the same marinades for the chicken breast and they tasted just as great.
Season the chicken breast with the brown sugar bourbon seasoning. Add the chicken breast to a mixing bowl. Pour sweet bourbon over the chicken (about 1/3 cup) and give them a five minute massage. Add another layer of brown sugar bourbon seasoning.
Let the chicken marinate for 2+ hours.(for best flavor)
Preheat the oven to 350 degrees. Add the chicken to a greased baking sheet. Bake for about 20 minutes.
Cut the chicken to make sure its done! I placed mine back in the refrigerator because I don't like hot food on fresh salads. It wilts the lettuce and makes me sad :(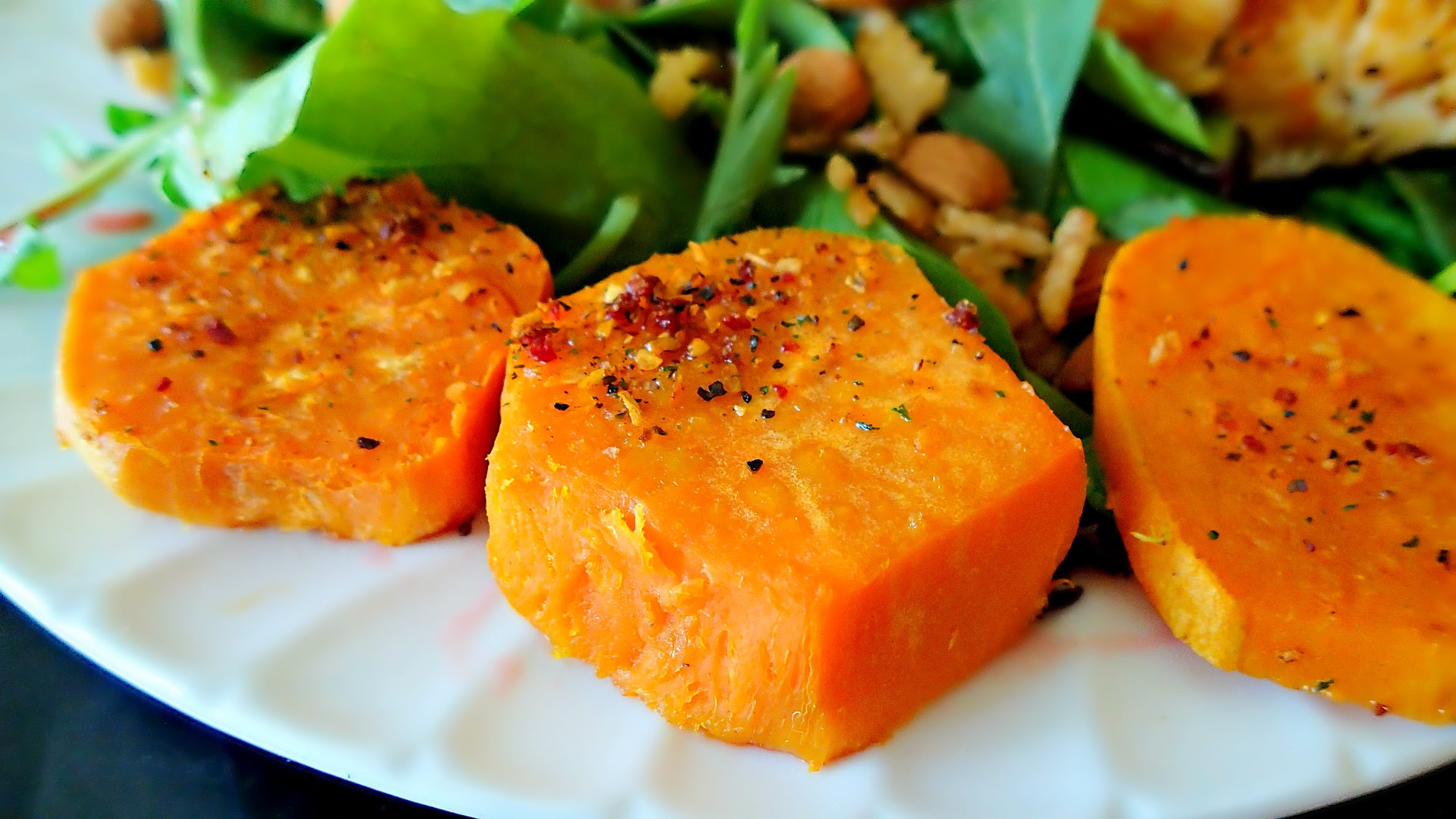 White the chicken was cooling off in the refrigerator, I baked a couple sweet potatoes in the oven with bourbon seasoning on top!
Top the chicken on a plate with fresh spring mix salad (or whatever lettuce you prefer) raw almonds, fried onion crisp, and a raspberry vinaigrette.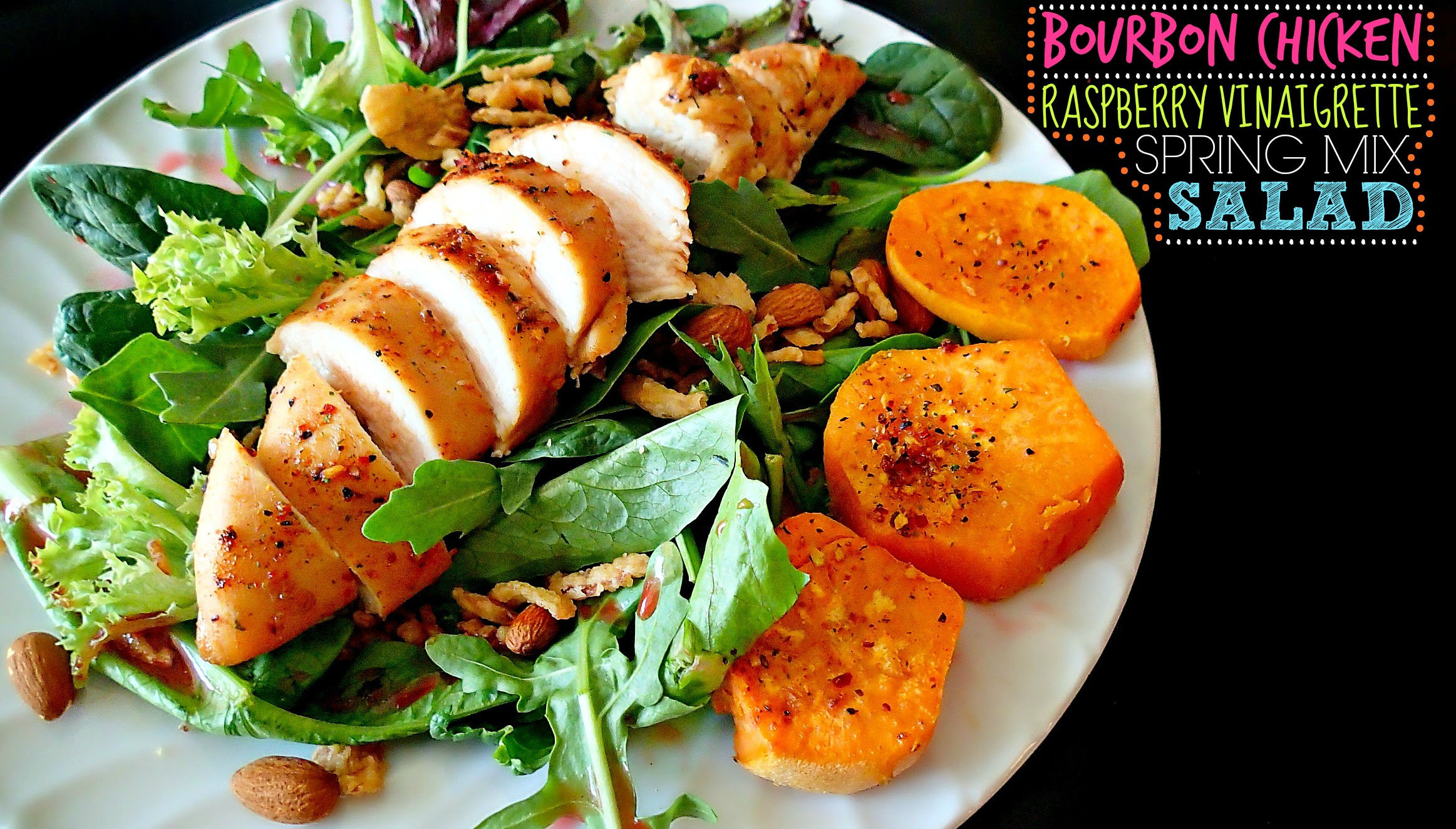 What is your favorite restaurant salad? I'll try to make a healthy version!
Make sure you are following Taralynn on her new site simplytaralynn.com and on Instagram.com/taralynnmcnitt!